From last year's turnover of 3.7 billion forints, 213 million came from export sources.
In 2019, the management of R&R Software decided to allocate additional resources to its export development activities. The company has participated in several conferences, presenting the Hungarian IT export portfolio, which they offer together with their consortium partners for the digital transformation of developing countries, serving efficiency, competitiveness, transparency and sustainable development.
R&R Software has a wide product portfolio, to which its extensive partnerships also contribute. Together with leading domestic development-integrator ICT companies, R&R Software offers valuable IT solutions, business ERP, CRM, Big Data analytics, Smart Utility solutions and global export-capable solutions for developing countries in the field of e-Government and e-Justice, thus R&R Software can be considered competitive among global suppliers.
R&R Software uses state-of-the-art technologies and methodologies to remain competitive; the company pays great attention to cluster and university partnerships, retaining its experts, and continuously expanding its human resource base.
As a result of the above, R&R Software achieved outstanding sales growth in 2020, mainly due to export developments and services. In previous years, the share of exports in the total sales revenue of R&R Software was typically between 5 and 10 percent. Last year, 213 million HUF came from such sources from the turnover of HUF 3.7 billion. At the same time, the real share of exports is even higher, as the developments and services of R&R Software performed as subcontractors for domestic integrators and main contractors also enter the export market.
R&R Software aims to further increase export revenues thereby further increase operating profit by utilizing the product, business and partnership development results of the past 30 years. The company maintains special relations with its business development, professional and integrator partners operating in the target markets, and the company is also represented at major professional forums and conferences.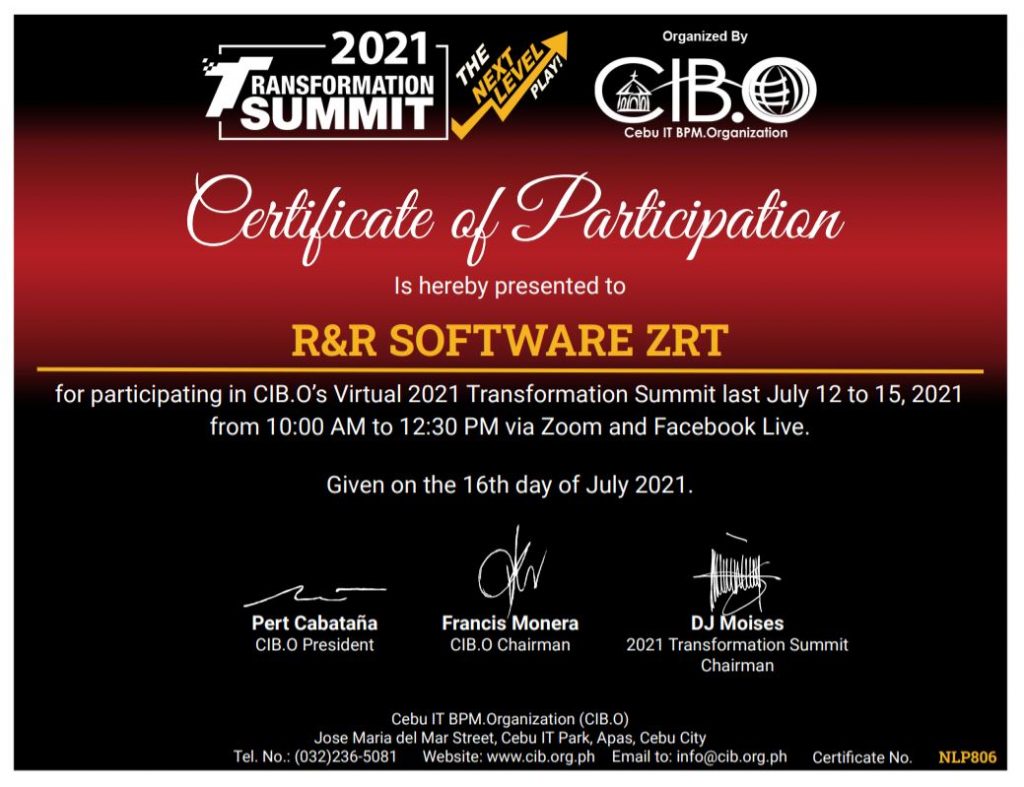 Through exports, long-term sustainability and profitability can be achieved, which contributes to the growth of the domestic ICT sector with high value-added services, which account for an increasingly significant share of GDP.