---
---
IBM Hungary
R&R Software is one of IBM Hungary's first and most valued business partners, selling both software and hardware products. R&R Software has significant experience and competency regarding the IBM System i (AS/400) product family, also using it built into own products and services.
Oracle Hungary
R&R Software is an official partner of Oracle Hungary, and a registered member of the Oracle Partner Network. R&R Software has remarkable competency and experience regarding Oracle products, mostly extending to database and business analytics topics, having successfully implemented it to numerous references.
Hewlett Packard Enterprise Hungary
Az R&R Software is HPE's official partner since 2018, offering infrastructure components - like servers, storage solutions, and networking devices - to its customeres.
---
---
Future Energy Ltd.
Future Energy Ltd. and R&R Software developed the SMART ENERGY VISION real-time, cloud based energy management system in co-operation. Future Energy Ltd. developed the IoT-based energy consumption data collecting and metering devices, while R&R Software developed the data cleansing, consolidating and warehousing system.
Vector GmbH
R&R Software is a partner of Vector GmbH, the exclusive distributor of the CDP product. The companies' co-operation resulted int he creation of the cDMS (Car Dealer Management System) package, which covers both the operative and the business requirements of car dealership networks and services.
---
---
IVSZ - ICT Association of Hungary
R&R Software – as a prominent contender on the Hungarian business software market – is committed in developing and promoting the Hungarian ICT industry both in Hungary and abroad. In unison with IVSZ, R&R Software is also a firm supporter of the digital economy, joining the association in 2010. R&R Software is also a proud holder of IVSZ's "Qualified ICT enterprise" trademark.
MaVíz - Hungarian Water Utility Association
R&R Software joined MaVíz in 2002 – the membership provides R&R Software with information about real-world business issues and feedback from the water utility market, which R&R Software uses to further improve its industry-specific products and services.
---
Chamber of Hungarian Auditors
In 2010, the Chamber of Hungarian Auditors devised and published the formal and content recommendations for general ledger entry export functions in ERP systems. R&R Software's VERK/400 "XML export" function complied with all criteria, and received the "Auditor-friendly Software" qualification.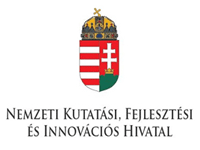 National Research, Development and Innovation Office
R&R Software is an IT R&D partner of NRDIO, listed int he office's on-line innovation database (Kaleidoszkóp).
---
Promotel (TETRA Forum Hungary)
Promotel is the Hungarian arm of the TETRA and Critical Communications Association". It's main goals are the promotion of TETRA technology, and the development of Critical Communications in Hungary. R&R Software joined the association in 2004, and developed the "TETRA-specific" build of the FusionR BSS enterprise resource planning and business support system.
---
---
---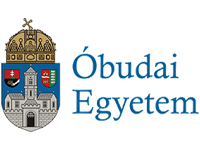 Óbuda University
R&R Software runs cooperative training with the Óbuda University: students can spend their last year on internship, with their final grades determined based on their performance reviews.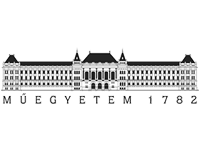 Budapest University of Technology and Economics
R&R Software is constantly recruiting fresh graduates from BUTE – every year, numerous new IT experts start their stable career this way.
---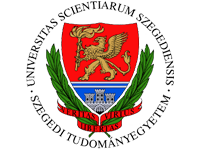 University of Szeged
R&R Software recognized the University's world-class research competencies in software technology, and started numerous R&D projects in co-operation. The efforts already brought breakthrough results – for example, the creation of an automated source code quality analytics and qualification system, or the architecture maintenance system for RPG and Java applications.
---