Certain functions of R&R Software's VERK/400 enterprise resource planning system are now available on tablets and smartphones.
R&R Software's self-owned and self-developed VERK/400 gained a decisive market share in Hungary and the CEE region among trading, production, and financial service provider companies. Thanks to its adaptability, VERK/400 is able to support value added enterprise processes without further development. Support and maintenance services are provided by a dedicated team of consultants and developers.
VERK/400 offers a complete portfolio of functions and services for trading and production organizations – and it's exceptional reliability enables it to comply with financial service provider companies' accounting and controlling requirements.
In the last couple of years, R&R Software – aiming at maintaining the technological advantages delivered by its solutions – renewed VERK/400 ERP with a budget of 350 000 euros.
The renewal is continuous: as one of the latest results, an Android client application was developed for VERK/400, that supports work on graphical, usage-oriented interfaces – for example in the following cases:
– Direct access to management and decision supporting information and reports through tablets or smartphones.
– Barcode-based support of warehouse operations (inventorization, commissioning, logistics) with tablets or smartphones.
– Supporting Cash + Carry sales processes on tablets instead of PCs.
– On-field support for sales and delivery logistics.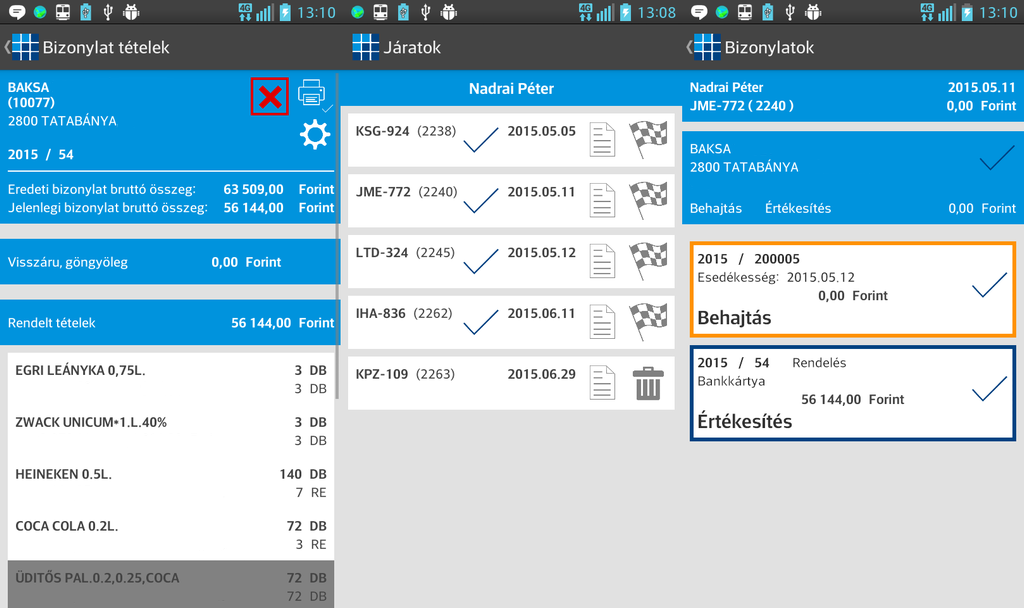 The VERK TRS module built using the new mobile framework, supports field sales logistics on Android smartphones.
The Android-compatible VERK/400 client application is available for existing and new VERK/400 clients as an extension with a custom implementation project.
Further reading: VERK/400 ERP system