Microsoft launches its Linux-compatible SQL Server version in mid-2017.
In the last couple of years, Microsoft opened towards other platforms with its end-user software – for example, the iOS and Android compatible Office Mobile application was launched in 2013, and later made available for cost-free private use in 2014.
This strategy is gradually being extended to other areas: according to the latest announcement, SQL Server – which is often used as business application database technology – will be available on Linux platform from mid-2017. This new, Linux-compatible version might provide a cost-effective solution to organizations preferring Linux servers, or organizations that only operate Windows servers for applications utilizing Microsoft SQL Server.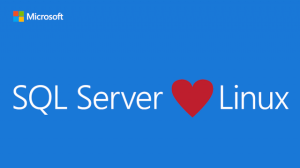 Microsoft is yet to comment on the availability of Integration Services, Analysis Services and Reporting Services components needed in SQL Server based business analytics solutions and data warehouses.

According to the latest Gartner surveys, SQL Server is among the leading operational database manager, data warehouse and business intelligence platforms. (source: Gartner)
ERP, mass billing and revenue assurance, CRM and business analytics solutions offered by R&R Software – a leading developer and supplier of platform-independent enterprise business applications in Hungary – are compatible with IBM, Oracle and Microsoft database-manager solutions. Microsoft SQL databases proved its enterprise level performance, reliability and cost-efficiency at R&R Software's several clients.
Source: Official Microsoft Blog