The self-developed solution receives an upgrade worth of 350 000 euros.
R&R Software's self-owned and self-developed integrated ERP system gained a decisive market share in the trading, production and financial service provider industries both in Hungary and the CEE region. Thanks to its adaptability, VERK/400 is able to service value added enterprise procedures mostly without additional development. The maintenance of custom and legal requirements is covered by R&R Software's dedicated team of consultants and developers. VERK/400 provides a comprehensive integrated ERP solution to wholesaler and manufacturer companies, and its dependability and stability enables it to service the financial accounting and controlling requirements of financial service provider companies.
R&R Software – continuously making efforts to maintain the technological advantage of its solutions – started a 350 000 Euro project in 2013 to modernize the VERK/400 integrated ERP system. The development targets the shift of paradigm towards web-based, Cloud service models, and better user experience through the utilization of modern, graphical user interfaces. The new version of the system created in the project retains IBM Power System i's outstanding reliability and stability, and R&R Software's 23 year expertise in developing and delivering enterprise resource systems, and also the industry best practices.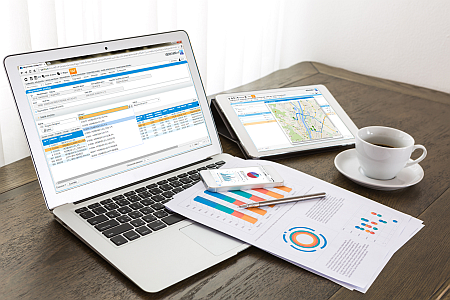 The VERK/400 system also benefits from R&R Software's other development projects. The automated source code qualification tool – developed in the University of Szeged – makes sure that the system will not suffer from code erosion.
VERK/400's new product microsite is available here.
R&R Software is planning to make the new version of VERK/400 available to its customers, thereby increasing the value of their ICT systems.
VERK/400's new version – with extended SaaS Cloud possibilities – creates a new level of integration for enterprise holdings, and manufacturer-wholesaler-retailer supply chains.