R&R Software Zrt. donated used computers to a kindergarten in Pest County.
R&R Software has, on numerous occasions, supported the development of several institutions in Budapest and surrounding areas through its Corporate Social Responsibility program. In October 2019, Zsuzsanna Balatoni – R&R Software's employee – learned that the staff at Pilisborosjenő Fairytale Kindergarten did not have the necessary resources to perform their duties: the R&R Software Infrastructure Integration Services team donated 4 laptops which will make it easier for the educators of the institution to carry out their daily tasks.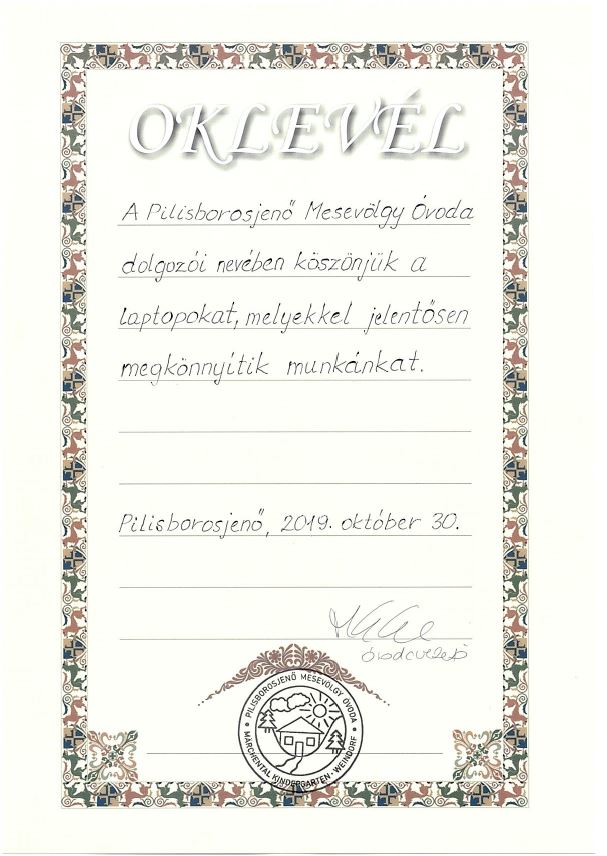 According to its CSR strategy, R&R Software has been supporting young Hungarian talents with a Scholarship allowing them to study at Ádám György Castle Academy since 2012. R&R Software also pays attention to environment protection and preservation, and takes part in the "eSkills for Jobs" campaign through the ICT Association of Hungary, helping local schools and their pupils.