Since 2012 Hungarian talents also have the chance to take part in the masterclass supported by R&R Software Co. Ltd.
For 10 years now, talented young pianists and renowned professors come from all over the world for the Castle Academy. Thanks to the Scholarship of R&R Software Co. Ltd. – which had been established in 2012 – Hungarian talents also have the chance to take part in the masterclasses ever since. The winner of the R&R Software's Scholarship can learn as an active student from Ádám György himself, and other outstanding professionals from the Liszt Ferenc Academy of Music during the 10-day Castle Academy. For further information about the Scholarship, click here.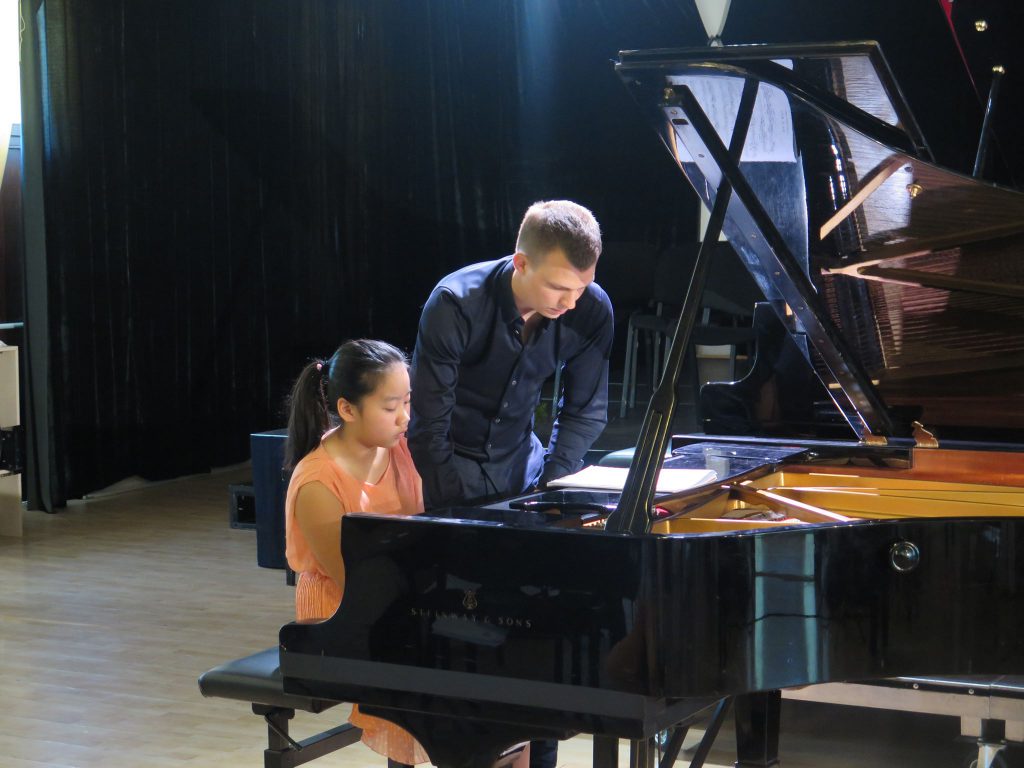 The photo shows Ádám György and his pupil
Ádám gave many successful solo piano concerts during his career. This spring, the artist visited 7 countries and many cities in 3 continents during his tour. This season the audience was able to enjoy performances in America, Mauritius, Singapore, Indonesia, Taiwan, Japan, and Vietnam.
As a result of his national and intenational success, Ádám received the Hungarian Gold Honorary Award from Mr. János Áder President of the Republic in Hungary in March 2016.
This year's Castle Academy will start with the solo piano concert of Ádám György on the 2nd of July. At the end of the course, students and Ádám will give a season closing concert for the fans of classical piano music.