The Ádám György Castle Academy was held for the ninth time this year, in the artist's hometown in Pomáz: students could enjoy Hungarian hospitality in the historical atmosphere of the Teleki-Wattay Castle.
The Academy enjoys a great deal of popularity in many countries of the world. Talented pupils arrived from China, Indonesia, Singapore, France, England, Switzerland and the USA just to take part in this course.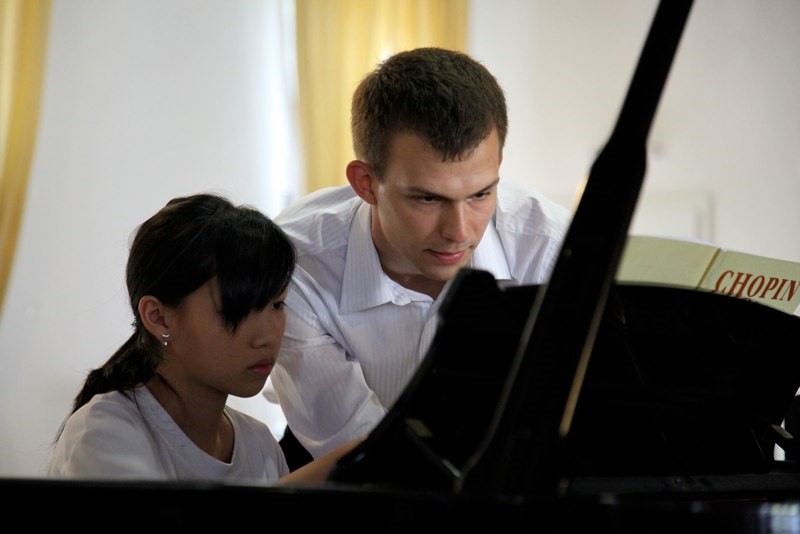 Thanks to the Scholarship of R&R Software Co. Ltd. – which had been established in 2012 – Hungarian talents also have the chance to take part in the masterclasses ever since. The winner of the R&R Software's Scholarship can learn as an active student from Ádám György himself, and other outstanding professionals from the Liszt Ferenc Academy of Music during the 10-day Castle Academy. The scholarship covers participation in the piano courses, all inclusive accommodation, recreational activities, and a performance opportunity at the Castle Academy closing concert.
Ádám gave many successful solo piano concerts during his career. There are some highlights among the recent events: for example the concert held in New York's Carnegie Hall, in February 2016.

The picture shows Ádám György performing at the New York's Carnegie Hall
This year in February, Hungarian audience could enjoy his concert at the Great Hall of the Liszt Ferenc Academy of Music. Asian audience was also captivated by the artist in April, at the Esplanade in Singapore, and then in the Aula Simfonia in Jakarta.
Apart from giving full house solo concerts, Ádám delights in teaching about music wherever he goes in the world. In 2013, he founded the Adam György Island Academy in Bali, which serves the same purpose as the Castle Academy.
This year's Castle Academy started with the solo piano concert of Ádám György on the 10th of July. At the end of the course, students and Ádám gave a season closing concert for the fans of classical piano music.
For further information about Ádám György: Youtube; Facebook