The audit of the ISO 9001 quality management system – which covers R&R Software's full operation – had been successfully completed in November, 2017. As the result of the audit, the company's operation continues to be ISO 9001:2015 certified for many years to come.
R&R Software's focus on quality is part of the reason for using an ISO 9001 compliant quality management system. The quality policy's focus is customer satisfaction: independent surveys have been returning above-80-percent results in the last 10 years, placing R&R Software high above the industry standard levels. Beside the ISO 9001 quality management, the company has an ISO 14001 environment management system to increase environmental awareness and sustainability.  DNV's (Det Norske Veritas) – the company that carried out the audit – expert auditor didn't mark any "non-compliance", nor did he add any remarks.
DNV GL issued the ISO 9001:2015 certificate for R&R Software on the 21th of November, 2017, which is valid for three years.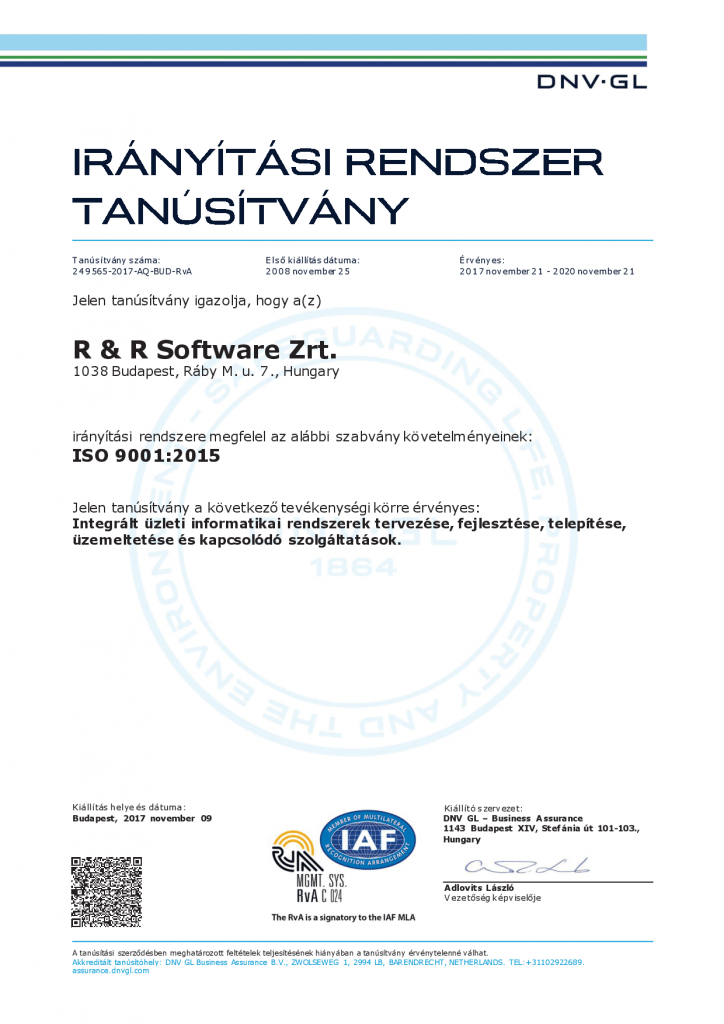 The management of R&R Software will continue to focus on quailty in the future as well, and provide the necessary resources to operate the quality management system, and the environmental management system.