Participants at the event were able to get acquainted with R&R Software's latest solutions which supports car dealers and importers.
R&R Software has been delivering solutions for domestic car dealerships since 2001. Over the past few years, the latest developments in these solutions have been introduced on many events, presentations and professional forums. These solutions continue to support, manage and control business processes according to the needs of retailers and manufacturers.
The latest presentation was held at an IT event organized by Renault Dealership Association, where R&R Software was invited as a major DMS supplier in Hungary. During the event, R&R Software's cDMS business manager, András Bognár, presented the implementation opportunities for the next period's main projects with the Vector CDP based cDMS dealership solution.
The main topics were as follows:
preparing for GDPR,
NAV on-line invoice uploads,
main features of the latest CDP version: asset management related revenue support interface, and developements related to insurance corrections.
Renault's regional IT management: Mr. Andrzej Szczepanski, Mr. Jiri Wotke, and Mr. Attila Szalai; Mr. Gerald Sebor from Vector GmbH, and representatives from many Renault dealerships took part on the event.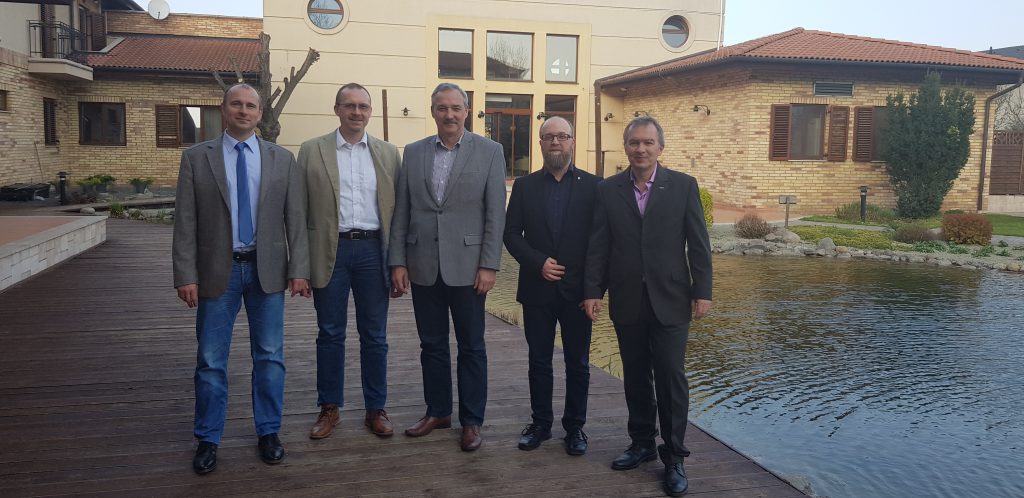 From left to right:  András Bognár, R&R Software's cDMS Division Leader, Jiri Wotke, PECO's North IT Deputy Director, Andrzej Szcsepanski, PECO's North IT Director, Szalai Attila, Renault Hungária's IT/IS Project Leader and Gerald Sebor, Vector GmbH's Key Business Manager
The cDMS package, which serves car dealerships and importers, is available in R&R Software's product range since 2001. Beside the European market leader Vector CDP (Car Dealer Package) software many other R&R Software's self-developed and marketed components also included in the package, which supports a multi-brand, multi-site or even central, regional operation with a wide range of functionalities, and provides data connectivity to automotive systems.
cDMS package is also available as a cost-effective Cloud service.