R&R Software's running team will run around Lake Balaton during the challanging 4-day supermarathon.
More than 2300 runners took part in the previous, 9th Spuri Balaton Supermaraton competition last year – organizers are confident that this record will be broken this year. The jubilee event will be held from 23rd to 26th of March: the 193.3 kilometer running course will be designated on bicycle-, or bike-friendly roads by the organizers. The weather is expected to be optimal for running, pleasant temperatures of 10 to 18 Celsius can be expected.
"R&R Software – On the long run" team will be participating on the whole race in "4+1" setup: the team's captain, László Farkas will completes the whole distance individually, while 4-member relay team will be Zsolt Szabó, Miklós Józsa, Péter Pluhár and Zsolt Rozenberszki.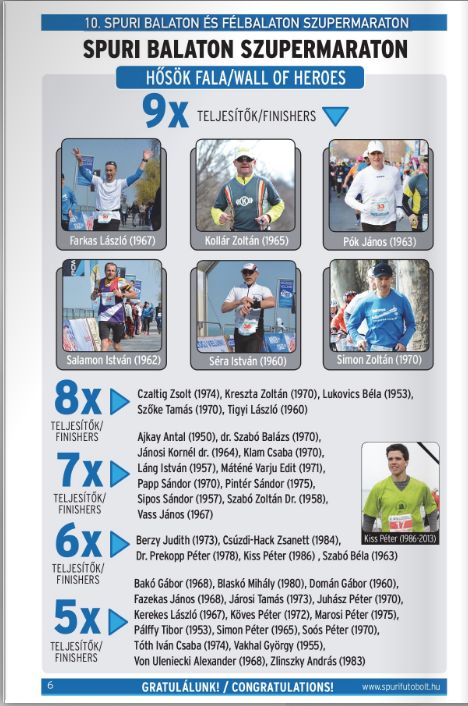 László Farkas – "R&R Software – On the long run" team captain – is competing the tenth time on this event, making it to the Wall of Heroes in the program guide.
R&R Software's running team took part in large-scale running competitions on several occasions:
• 2016 – 9th Spuri in Balaton Supermaraton
• 2014 – Győr-Budapest Ultramaraton
• 2013 – Vienna-Budapest Ultramaraton
• 2012 – K&H Olympic Marathon Relay
• 2010 – SPAR Budapest International Marathon
R&R Software focuses on sport activities, organizing a free sports day for its staff and family members, and arranging football games on weekly basis.