The Hungarian Artificial Intelligence Coalition (MIK) and the IVSZ – ICT Association of Hungary have jointly identified domestic stakeholders and industrial breakthroughs in MI
MIK and IVSZ created a joint survey with the aim of providing a comprehensive picture of the Hungarian MI competence areas and actors: the first part of the survey focused on research and development, education, implementation and consultancy services, and ecosystem building.
As a leading domestic enterprise business application developer company, R&R Software is constantly investing resources in creating and applying state-of-the-art technological paradigms for social and enterprise uses – based on this activity and its MI refrences, the company took part in the research and was put on the Hungarian MI map.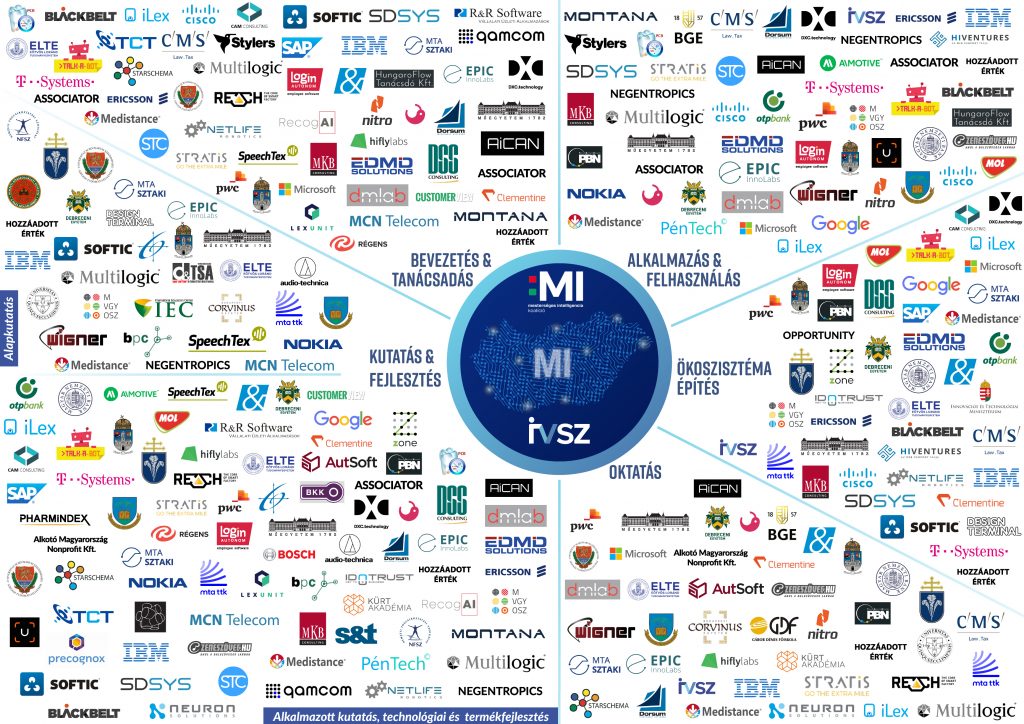 The Hungarian Artificial Intelligence Coalition aims to place Hungary at the forefront of MI developments and applications in Europe to become an important member of the international MI community, thereby increasing the indicators of a high value-added domestic economy. With the widespread of MI-based developments, the competitiveness of domestic enterprises may also increase significantly.
The MI Coalition also takes part in creating the aritificial intelligence strategy and analysis the social and economic impacts related to the spread of MI.
R&R Software continuously spends most of its profits on business and product development, and on establishing an even more solid financial foundation. With an expert base of more than 200 people, R&R Software is a decisive contender in the high value added Hungarian IT industry, with constantly growing export KPIs.