R&R Software's running team will run around Lake Balaton during the challanging 4-day Supermarathon.
More than 2600 runners took part in the previous, 12th Spuri Balaton Supermarathon competition last year – organizers are confident that this record will be broken this year. The event will be held from  the 5th to 8th of March.  The 195.4 kilometer running course will be designated on bicycle-, or bike-friendly roads.
"R&R Software – On the long run" team will be participating on the whole race in "4+1" setup: the team's captain, László Farkas will complete the whole distance individually, while the 4-member relay team will be István Lipusz, Péter Pluhár, Zsolt Szabó and Péter Nadrai.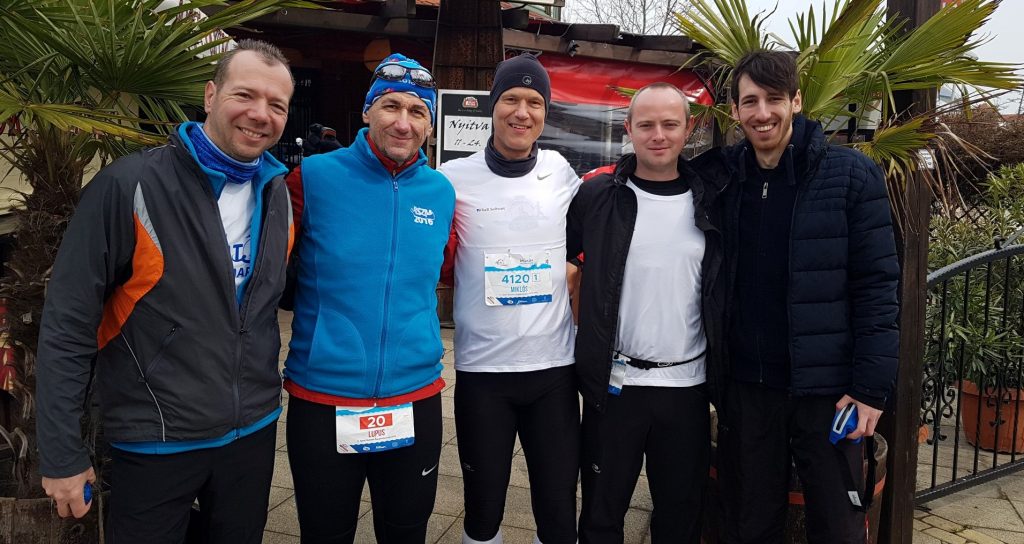 Participants of the 11th Spuri Supermarathon. From left to right: Péter Pluhár, László Farkas, Miklós Józsa, Tamás Jablonkai and Máté Marosi
Every year since 2008, R&R Software's staff have taken part in many large-scale running competitions.
R&R Software gives high priority to sport activities of its colleagues: in addition to supporting the participation and preparation for the competitions, the company organizing a free sport day for its staff and family members every year.