The system's user interface – that is used by R&R Software's business analytical team – has been upgraded for the expectations of today.
Previous versions of the Hyperion Planning enterprise performance management system were mostly optimized for desktop or portable computer useage; but today's expectations require work to be efficiently done on portable, touchscreen computers and tablets as well.
Accordingly, Oracle made the 'Simplified' view available on all client platforms, starting from version 11.1.2.4 of Hyperion Planning. The Simplified view helps and supports the work of users and administrators primarily on touchscreen devices: the graphical elements – that automatically adjust to available screen size – are optimized for speed as well, so they don't slow work down.
The previous user intrerface is also available in the new versions.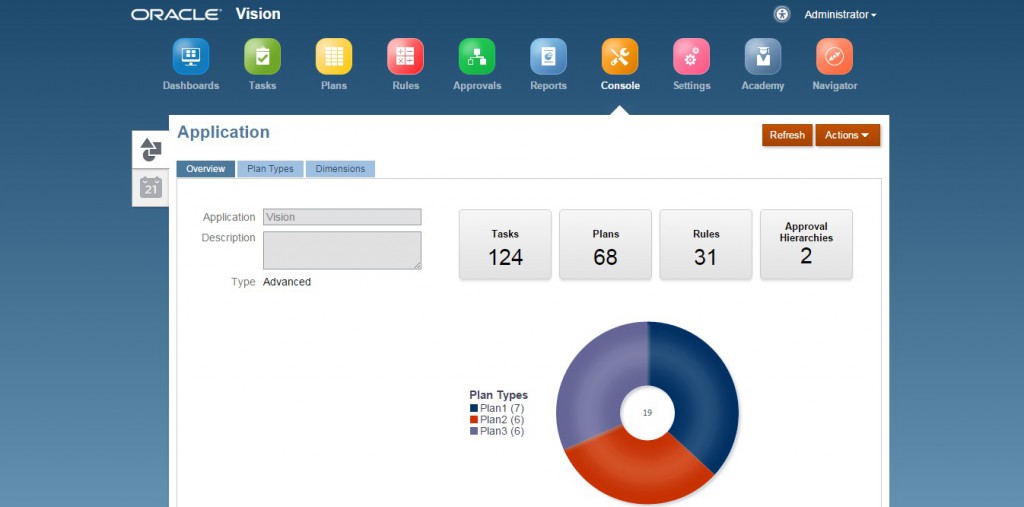 The new Oracle Hyperion Plannig version is available from R&R Software's Business Analytics team.
R&R Software's Business Analytics group delivers solutions that help organizations and businesses of all sizes discover new ways to strategize, plan, and optimize business operations, and capture new market opportunities.
R&R Software's services scale from business analytics strategy building, consultancy, and mentoring up to customized implementation, quality controlled with ISO 9001:2008 project management methodologies.