R&R Software's sales and field force automation system is now available on Windows tablets.
For more than ten years, it has been in R&R Software's development and product strategy to focus on developing enterprise mobility solutions and technologies that help and support remote work. One result of these efforts is FusionR SFA system, that builds upon the latest technology and the mobile business experience gathered since 2002.
Utilizing smartphones and tablets, this mobile enterprise application enables profound controlling and support functions over the company's mobile field representatives. FusionR SFA remains fully operational even without mobile data coverage, made possible by automatic data replication protocols.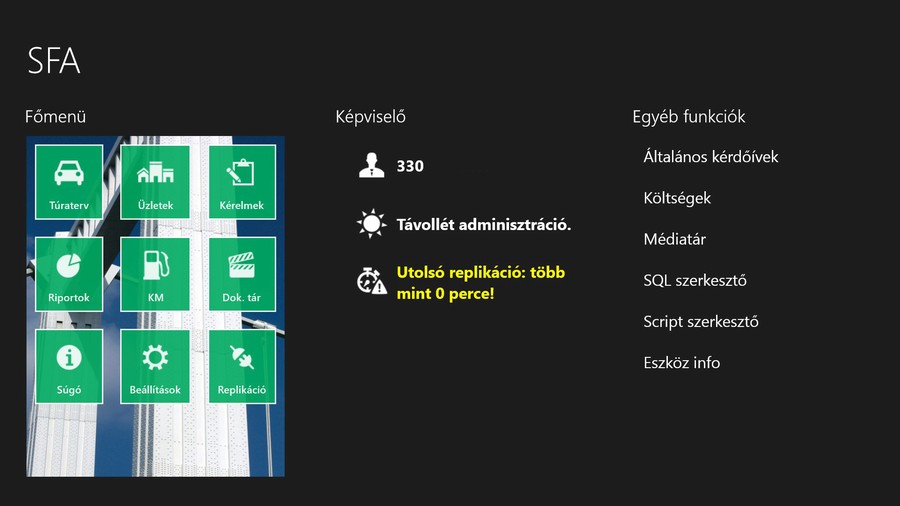 For the past few years FusionR SFA's primary client platform had been the Android mobile operating system. But from the autumn of 2015 – thanks to the continuous developments – it is available on tablets operating with Windows 8.1/10 besides keeping its stability and wide range of functions.
R&R Software uses a great deal of its accomplishments to further develop its products and services – meaning that after the Windows compatible version, the company is going to make FusionR SFA available on iOS devices in the near future.