R&R Software presented the renewed interactive costumer service process manafement functions offerred in the cDMS vehicle dealership package.
R&R Software 's cDMS package serves several domestic vehicle dealers' and car service's needs with its industry-specific enterprise resource planning, financial, costumer service and enterprise mobility components.
Every year, the cDMS package is expanded with numerous new features, thanks to the continous developements. In September 2015 Renault Hungária hosted two regional workshops for car dealers, where András Bognár, head of R&R Software's cDMS departement, introduced the most important innovations of the year:
– Unified verification certificates and service possibilities: during the vehicle's check, cDMS allows entering records for future repairs and necessary parts that should be carried out before the next mandatory service. Besides informing the clients rigth away, it is also possible to generate automatic reminder e-mails or tasks (for example sending a reminder text message) that can be followed and managed easily.
– Interactive service ordering with the help of mobile devices.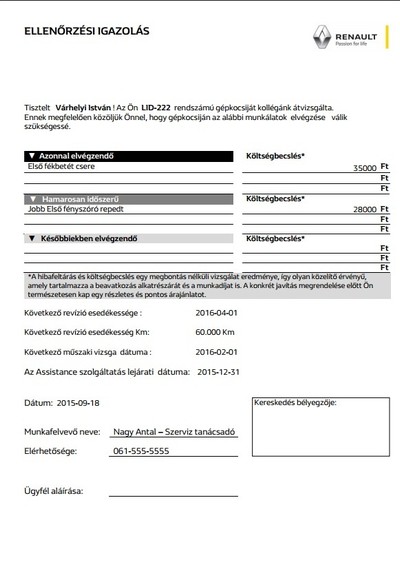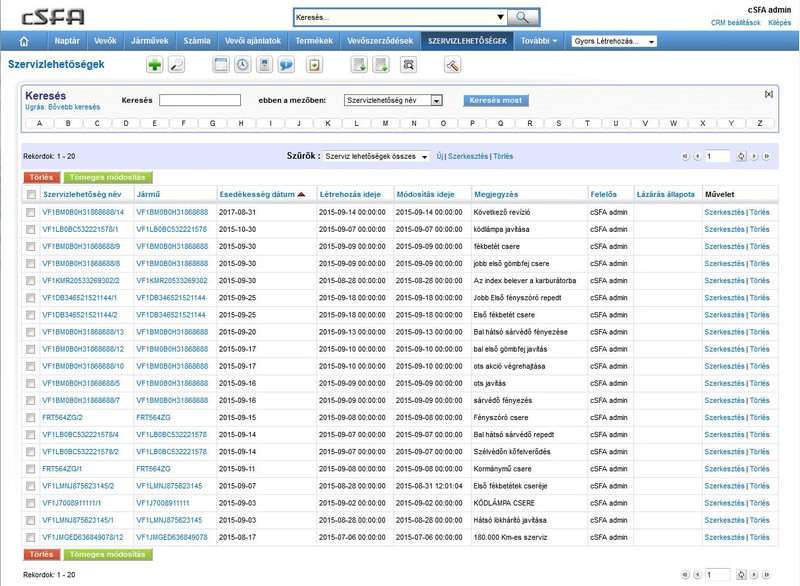 The cDMS package – that serves vehicle dealers, authorized service centers and importers – has been available at R&R Software for more than ten years. The software included in the package is Vector CDP (Car Dealer Package), a market leader car dealership software in Europe. It is complemented by several other components developed and distributed by R&R Software, which support multi-brand, multi-site and central, regional operation with their wide range of functions, and provides qualified data connection towards car manufacturers.
The cDMS package is available as a Cloud service with a low inceptive inverstment.