Renault Hungary has renewed the domestic certification of R&R Software's CDP-based solution for car dealerships and services.
R&R Software has been offering integrated ERP and CRM systems for Renault and Dacia car dealerships and service points for 15 years. The co-operation started with Renault's and Dacia's domestic importer, Renault Hungary, where many projects and upgrades had been successfully implemented: such as the implementation of the standardized warranty and settlement system, and also the implementation of market-leading inventory management methods.
One of the latest developments is the unified quote component in R&R Software's self-developed CRM-SFA system. cSFA integrates with the manufacturer interfaces, and conducts sales support and quotation processes based on Renault's and Dacia's central methodology.
R&R Software's CDP based cDMS solution meets several international and domestic certifications, and fulfill Renault's strict requirements.
The current qualification process – started in 2016 – aims at integrating dealership IT systems better with existing Renault and Dacia systems, thus making product lifecycle tracking more efficient.
Based on the result of the new certification, the integrated CDP, VERK/400 and cSFA components meet the newest integration, functional and methodological requirements of Renault in the 2017-2018 period.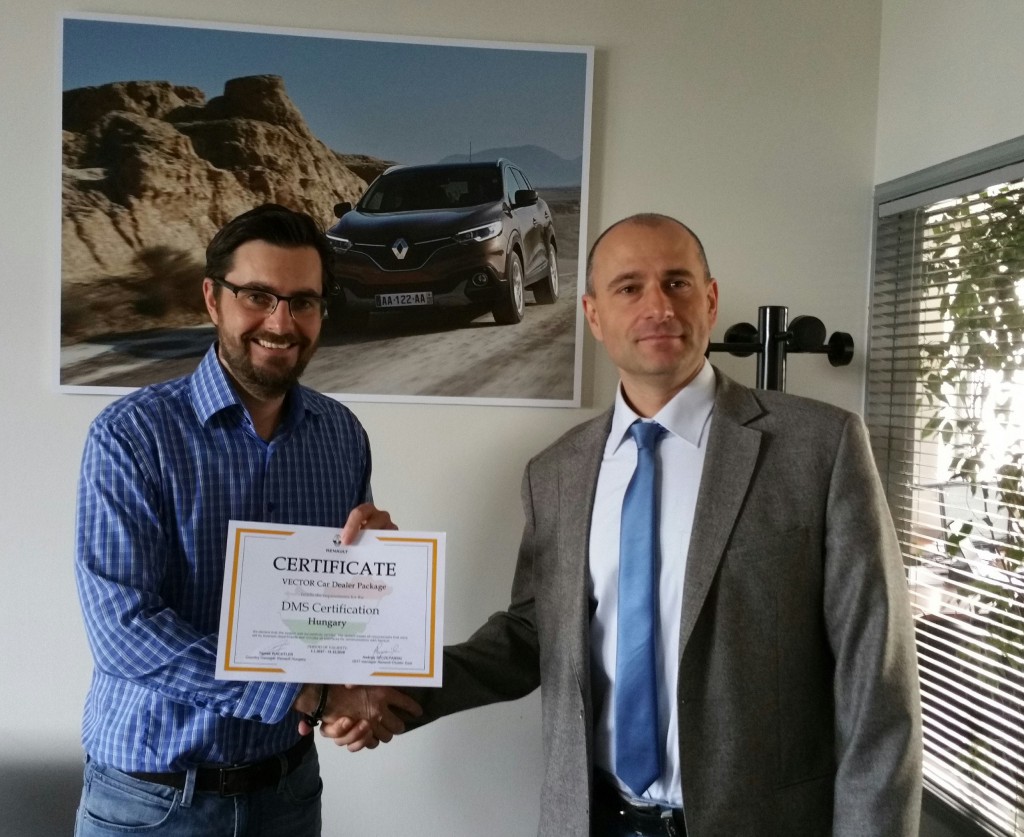 From left to right Mr. Tamás Wachlter, CEO of Renault Hungary and András Bognár, R&R Software's DMS Business Unit Manager, are shown during the handover of the qualification.