Pupils of the Békásmegyeri Veres Péter Secondary School learned about IT as a career.
Between 15th and 23rd of October, millions of people – children, young people, adults, teachers, parents, entrepreneurs and celebrities in Europe and beyond – participated in the Code Week, which is the week of programming. The event tries to draw our attention to the fact that programming is everywhere in our lives, and has become a basic skill that we all need; at least on beginner level. During the Code Week, everyone has the chance to get to know the basics of programming: some of the events were organized by schools and libraries.
The Code Week events in Hungary – as in previous years – have been coordinated by IVSZ (ICT Association of Hungary), in which R&R Software Co. Ltd is an active member. According to IVSZ's preliminary report, almost two times as many programs were organized this year compared to the previous years, reaching an all-time record of almost 500 places where visitors could get acquainted with IT around Hungary.
R&R Software's staff held an IT course on the 18th of October in the dance hall of Veres Péter Secondary School in Békásmegyer. About 40 interested young pupils were introduced to the directions that they can choose to continue their studies, and they also received lectures of the tasks and working conditions they could expect when choosing IT as their future profession.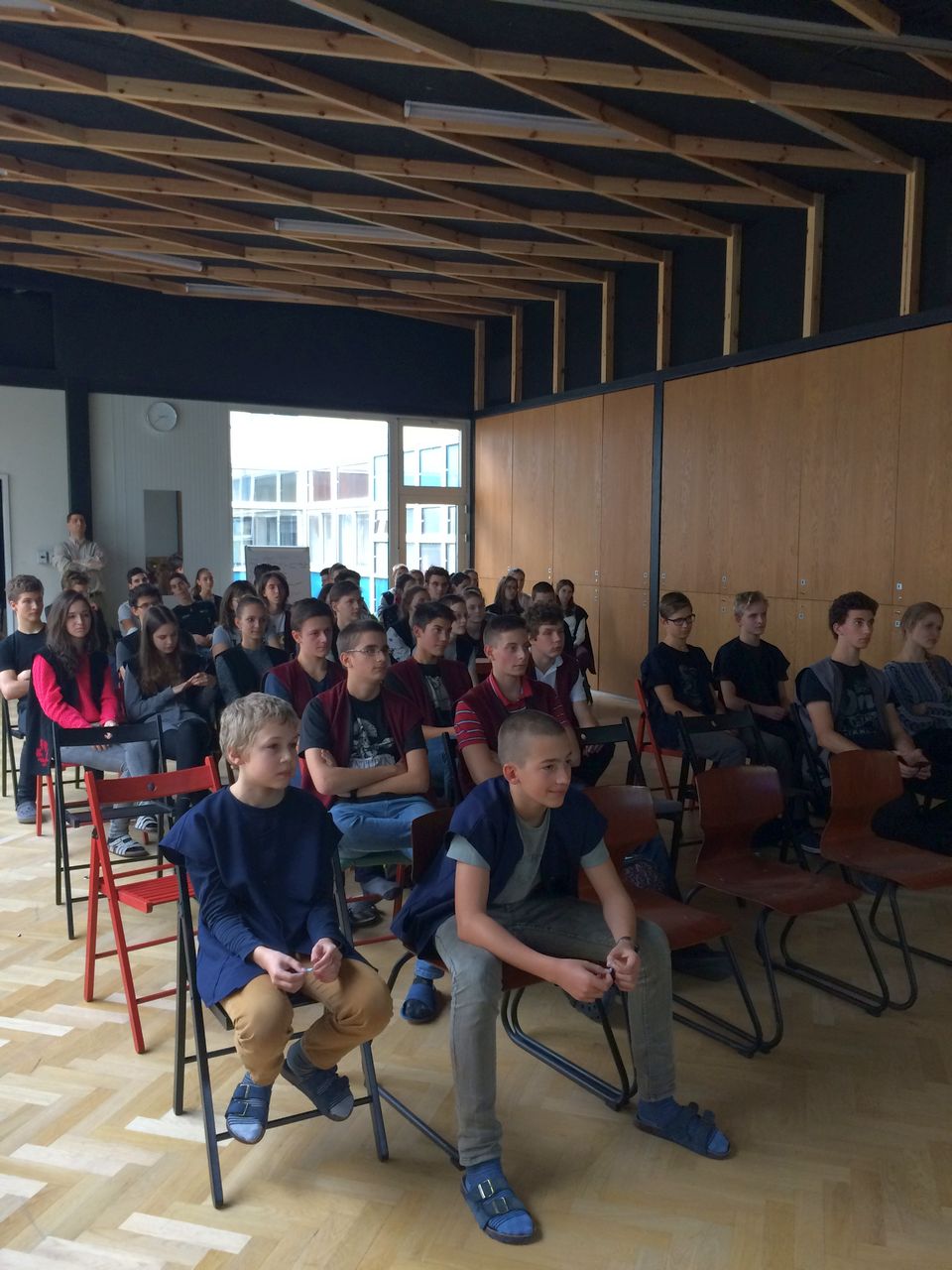 Relationship between various school subjects and scientific disciplines was also mentioned, as well as their connections to IT: in particular, the fact that we should learn about IT and the basics "computer language" even if we do not imagine our future in this profession. At the end of the lecture, pupils could ask questions from the presenters.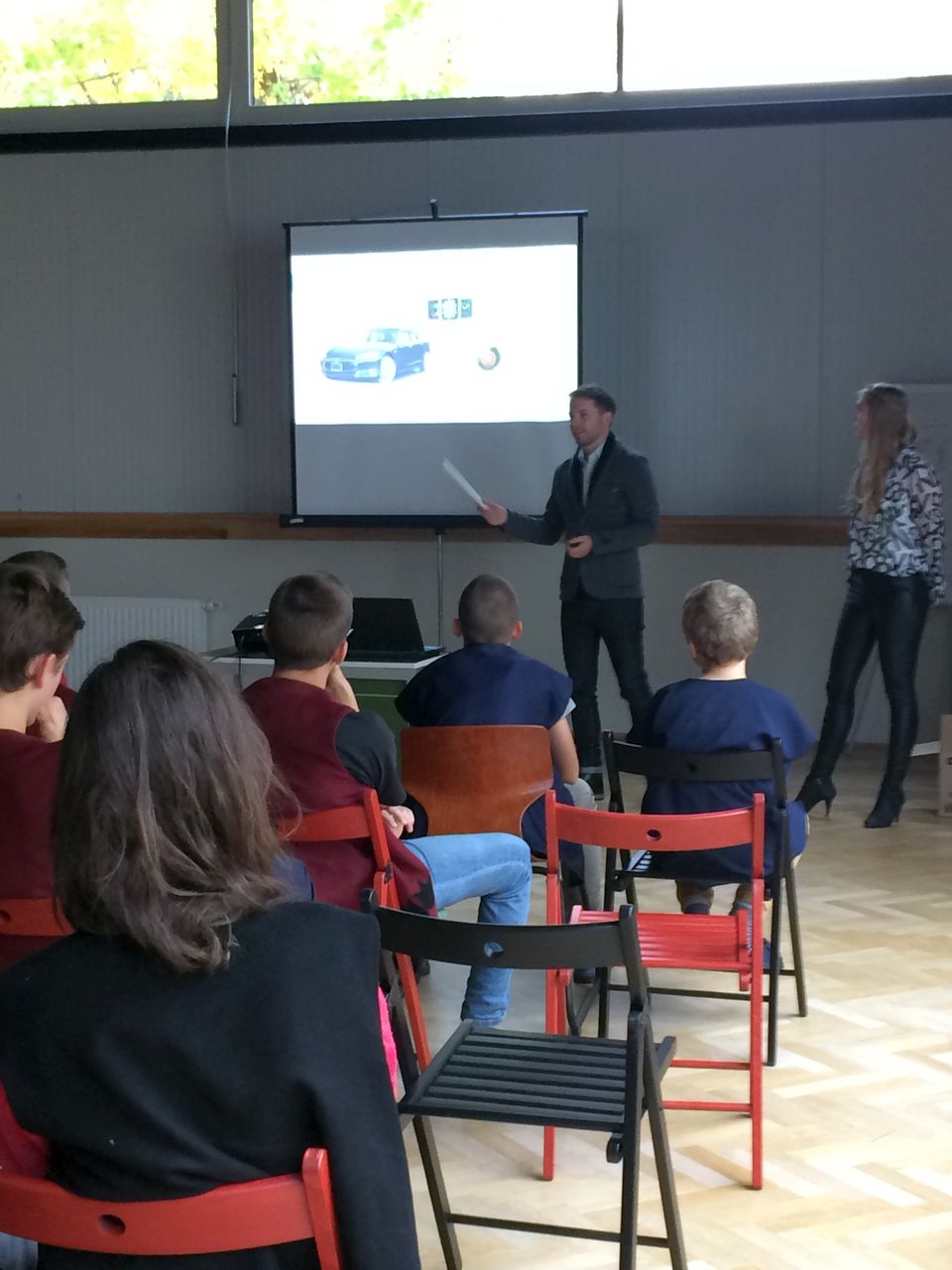 The instructors also showed that IT is not a "men-only" profession: R&R Software's Software Developer Trainee, Vanda Géczy has talked about her successes and recognition in her work.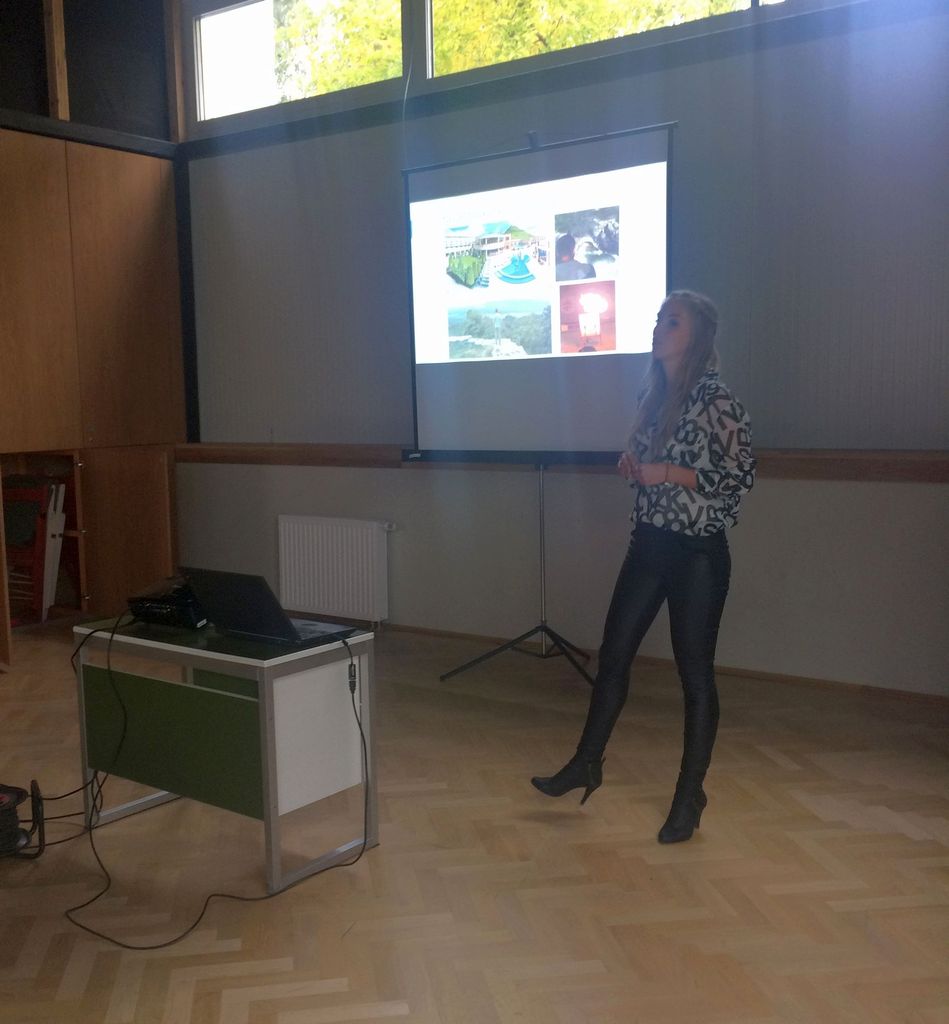 "The motivation is not just about training the right quantity and quality of "reinforcements". Hungarian ICT is an increasingly important part of the Hungarian GDP, and has a great impact on the development and growth of other industries as well. As a Hungarian IT company, we feel that we have tasks and responsibilities in keeping up the sustainability of our industry's growth: one of these responsibilities is education" – said Zsolt Rozenberszki, Sales Director of R&R Software Co. Ltd.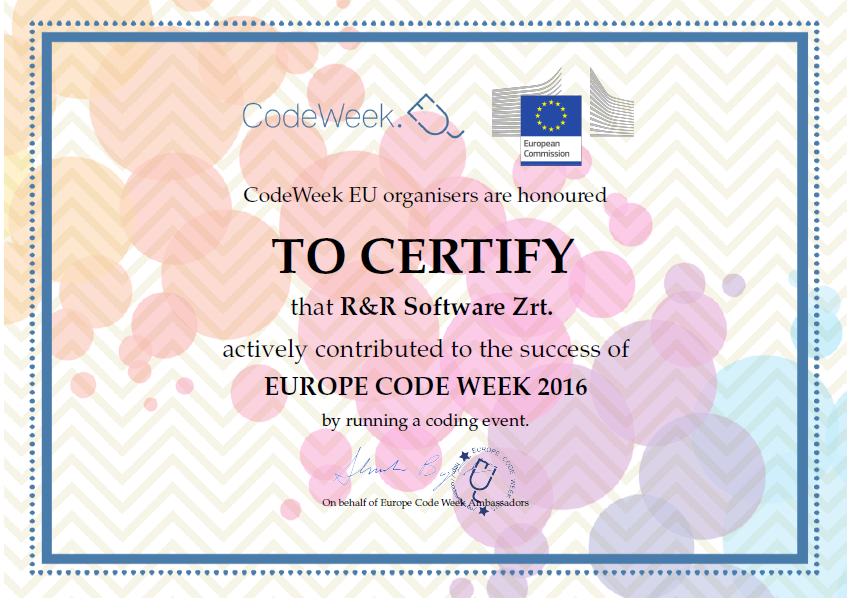 For further information on R&R Software's corporate social responsibility activities, please visit our website's company information page.