Forrester analyzed the solutions available on the market based on 36 analytical aspects.
In the summary of the analysis, the author wrote the following:
"Oracle's on-premise enterprise planning systems have retained their leadership position year by year while continuously expanding the Cloud portfolio. Oracle has a firm vision of enterprise planning systems: in addition to standard financial usage, sales, marketing, and product design can be efficiently supported with the tools.
Oracle Cloud EPMs, now serving more than 1,500 customers, are easy to use, flexible to configure, and support the iterative planning and reporting processes through their capabilities.
The whole EPM package covers design, reporting and analysis tasks, with enough depth to implement financial consolidation, and report on external needs and management expectations. "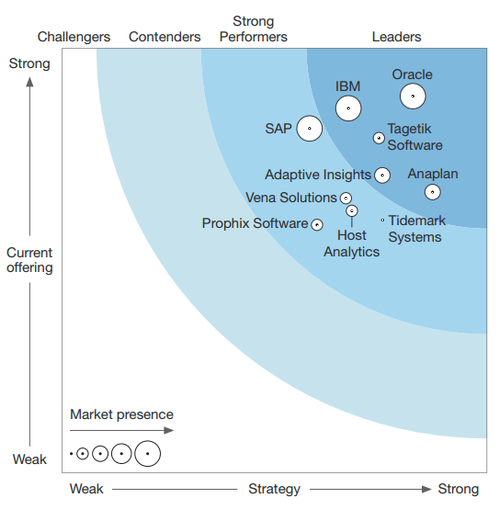 Source: Oracle blog
R&R Software is Oracle's award-winning Hungarian competence center – Experts presented lectures on multiple continents within Oracle University. R&R Software's Business Analytics group delivers solutions that help organizations and businesses of all sizes discover new ways to strategize, plan, optimize business operations, and capture new market opportunities.