The popular database management system is now faster, safer and more intelligent.
Microsoft operates multiple databases in their own cloud: so apart from significantly increasing the speed and security, they also built their experiences, and the information they gathered in the new, 2016 version of the database management system.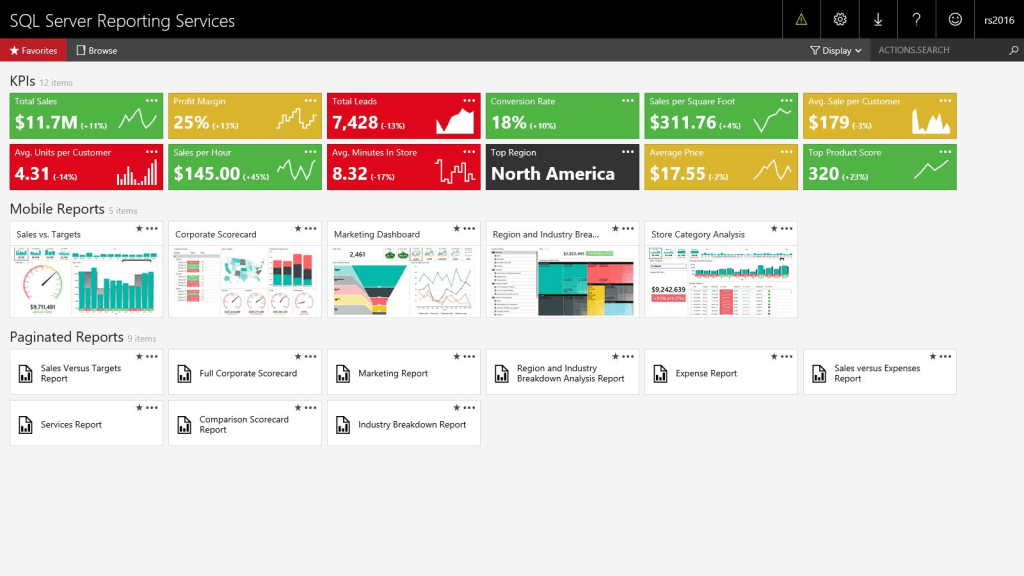 Speed
Overall, the processing speed and performance increased largely: the further developed in-memory data storage is able to speed up the transaction processing by thirty times compared to the traditional disk-based storage. Column indexes were enhanced with new functions for better data warehouse environment performance. OLAP database performance has also grown. The queries are historically stored along with the run-time performance data, helping with performance analysis.
Security
There are three major upgrades regarding security. The new, client-side encryption assures that any data in the database can only be interpreted by clients who possess the encryption key to it: so even though a third-party may be able to access the data stored in the cloud, it will be useless without the key. Clients access to each record of the database-panels can be controlled on row level. Dynamic data masking allows even more refined access regulation: with its help, the displayed content of a certain field can be managed, for example: a group of users can only see the last four digit of a stored credit card number.
Analytical abilities
New functions are available in every BI and data warehouse supporter module. The most significant innovation is the renewed platform of the reporting server, where we can now access mobile device-optimized statements and KPIs in addition to the traditionally PC- and laptop-optimized statements. As a plus, we can even share our reports created with the free Power BI Desktop. The widely known and used program codes in "R" language run directly in the database-engine, increasing the efficiency of statistic-based forecasts. Data processing goes beyond the personal database: with the PolyBase function we are able to access the Big Data databases.
Hybrid  storage: in the cloud and locally
Thanks to hybrid data storage technologies, it is sufficient to store the current data on the high-cost local storage devices: archived data can be stored on low-maintenance cloud-based databases. The query of the two databases is transparent for the users, and doesn't require any additional procedures for accessing the archived data.
ERP, mass billing and revenue assurance, CRM and business analytics solutions offered by R&R Software – a leading developer and supplier of platform-independent enterprise business applications in Hungary – are compatible with IBM, Oracle and Microsoft database-manager solutions. Microsoft SQL databases proved its enterprise level performance, reliability and cost-efficiency at R&R Software's several clients.